0 Friesland Diaspora around the world
Our in-person family gatherings
Ireland's President Higgins family message
Our TEDx talk about family gatherings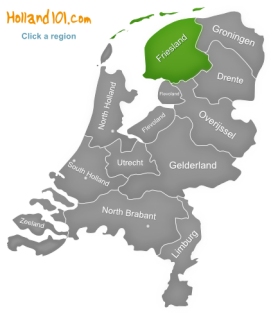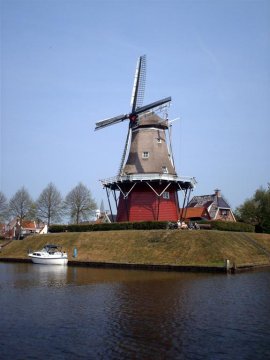 De_Hoop_Molen_Dokkum_06 - By Udo Ockema (eigen werk / self-made)
[GFDL or CC-BY-3.0], via Wikimedia Commons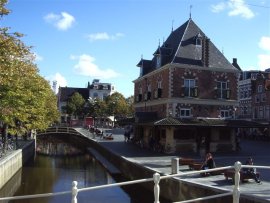 De_Waag_Leeuwarden - Magalhães from nl
[GFDL or CC-BY-SA-3.0], from Wikimedia Commons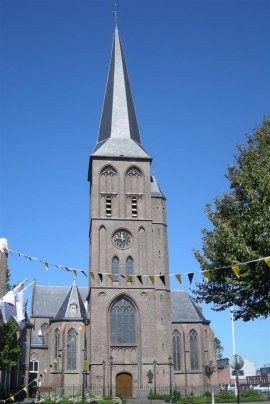 Sint_Werenfridus_kerk_Workum_06 - By Udo Ockema (eigen werk / self-made)
[GFDL or CC-BY-3.0], via Wikimedia Commons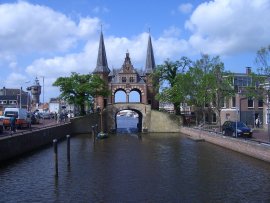 Sneek-waterpoort-1 - By Elmschrat (Own work)
[CC-BY-SA-3.0 or GFDL], via Wikimedia Commons
Friesland
Friesland is a fantastic destination for people who like islands, lakes, ice-skating and beautiful landscapes. The Frisian people are people with a rich history and unique folklore, so visitors can also learn a lot about the Frisian heritage when visiting the different towns, villages and islands in this interesting region of Holland. The Wadden Sea is one of the main drawing point in this region, because the area is a UNESO world heritage site, and quite a fascinating place to explore. In addition to that, Friesland is also the home to the largest chain of connected inland lakes in Europe. In winter, when the lakes are frozen, you can even ice-skate to the eleven different cities along the lakes (and there's a special event for that every year).
The Frisian people have a quiet interesting history with the Romans and they were one of the peoples that were highly respected by the Romans, and often mentioned by Roman writers like Tacitus. The Frisians were also known to have used boats, and there are signs that they have lived in England, Scotland, Denmark and other countries that could be reached by boat. This is the reason why many people around the world might have a little bit of Frisian blood in them even if they think that their ancestors are Danish or English!
The Frisians also have their own language which is still actively spoken in Holland and parts of Germany. It is seen as one of the closest, still living relations to the English language.
Wadden Sea
The Wadden Sea is a unique area and on the list of UNESCO world heritage sites (since 2009). It is located between Holland and Denmark. The Wadden Sea is so spectacular because in one moment, you have the sea and can only travel by boat, and then, a few hours later, you can walk around and even walk from some of the islands to the other if you feel like it and don't mind getting your feet a little wet.
The Wadden Sea is an incredible place to watch wildlife because the region provides a lot of food for sea creatures as well as birds. There are also plenty of seals in the Wadden Sea. The Frisian islands that are part of the Wadden Sea (the Wadden Sea extends to Germany, too) are a great place to relax and to enjoy nature. Depending on which island you visit during your stay, you will also be able to learn a lot about the local culture. Two of the islands, Schiermonnigkoog and Texel, have such a unique flora and fauna that they have been declared national parks.
Leeuwarden
Leeuwarden is the Frisian capital, and has something for everybody. Leeuwarden is a great place if you would like to learn more about Mata Hari, the famous dancer and spy, and the world of Dutch ceramics. Leeuwarden also has an excellent museum for everybody who would like to learn more about the Frisian culture and history, and one very interesting building in Leeuwarden is Oldehove, the so-called Dutch "Tower of Pisa". Leeuwarden is a great start for exploring the region as it has a nice harbour with great connections.
Workum
Workum is mainly interesting because it has a museum that is dedicated to an artist who has gained international fame: Jopie Huisman. The town is ideal for a day trip, and apart from visiting the museum, you can also enjoy the historical buildings along the (really long) main street of Workum. Workum is a great place to observe the daily life of Frisian people by just strolling around the Workum market. Workum is also a great place to check out some traditional Frisian pottery.
Dorkum
Dorkum is a great place if you would like to take part in some mudflat walking. If you have no experience with it, then it's best to go with one of the organised tours as it can be a very exhausting activity. But it's also very rewarding, and a very Frisian experience. Dorkum is a place of pilgrimage today and offers visitors a beautiful historical centre. If you would like to imagine what life was like a few centuries ago, then a few hours in Dorkum will do the trick. The architecture mainly comes from the 17th, 18th and 19th century.
Sneek
One of the most popular sights in Sneek is the water gate, and during the Sneekweek many people gather in Sneek for the annual sailing festival. Sneek is only a little city, but a very charming one that has a lot to offer. It is right in the middle of the Frisian Lake District and a great place to spend some time. The historical buildings, the great shopping opportunities, and the many water-based activities make Sneek a great place for a holiday.