0 Overijssel Diaspora around the world
Our in-person family gatherings
Ireland's President Higgins family message
Our TEDx talk about family gatherings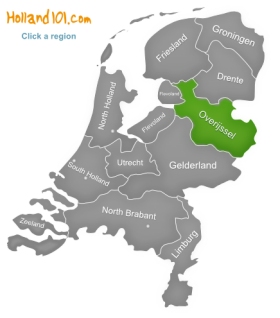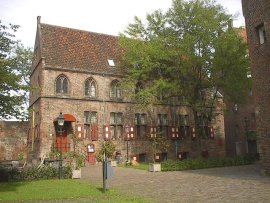 De_Librije - By LennartBolks (Own work)
[Public domain], via Wikimedia Commons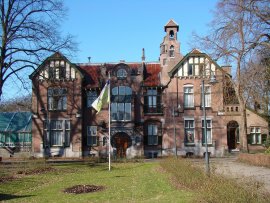 Steenwijk_Rams_woerthe - By Arch (Own work)
[Public domain], via Wikimedia Commons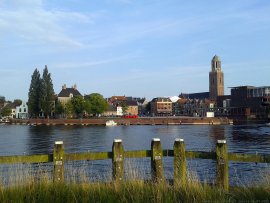 Zicht_op_Zwolle_Centrum - By Nummer 12 (Own work)
[GFDL or CC-BY-SA-3.0], via Wikimedia Commons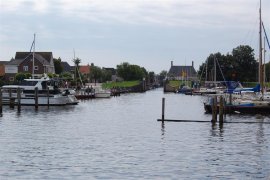 Zwarte-Water,_haveningang_Genemuiden - By H.P.Burger (Own work)
[GFDL or CC-BY-3.0], via Wikimedia Commons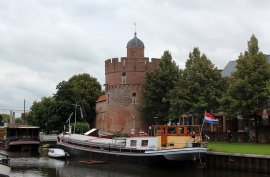 Zwolle,_Thorbeckegracht - By Kleuske (Own work)
[CC-BY-SA-3.0], via Wikimedia Commons
Overijssel is a region in Holland that is great for people who would like to visit many nature reserve and villages that have plenty of history to offer. In the Middle Ages, one of the cities in Overijssel, Deventer, was even bigger than Amsterdam (but that has changed over time), and the region was an important centre for trade. During the second World War, the region was occupied by the Germans, and you can learn quite a bit about this part of history when you visit Overijssel. Some of the villages have dozens if not hundreds of historical monuments, so you'll definitely keep busy if you have an interest in history and heritage.
Enschede
Enschede is a great place for riding, cycling and walking as it is a rather green city in a green environment, and in 2003 it has been named Holland's greenest city. There was a large accident with a firework in 2000, and even today, parts of the city are still being repaired, so a visit to Enschede gives you a very different insight into recent history, and the effect something like fireworks can have on our lives if we aren't careful.
The town received its city rights in 1300, but it is assumed that Enschede is quite a bit older than that. Many of the wooden buildings have been destroyed in the past because Enschede was quite prone to fires, and other Dutch cities often call the people of Enschede arsonists because of the city's history of fires.
The centre of the town is car-free, so it's quite nice to explore the centre of Enschede on foot or with a bicycle.
Zwolle
Zwolle is one of the Dutch cities that still has a great medieval centre that makes you feel like you are travelling back in time. Many towns and villages in Overijssel share that characteristic, so you are spoilt for choice in this region of Holland. Zwolle is a bit more special though because archaeologists found out that people had been living in the Zwolle area since the Bronze Age. The city itself has been founded sometime around the year 800. The city Zwolle had its Golden Age in the 1400s when it was a very important town for trade. Thanks to its long history, Zwolle has quite a few interesting places to visit, and the museum should be one of those places, so you can also learn more about the local history and heritage.
Kampen
For fans of history, Kampen is a great place to explore as there are well over 500 historic monuments. You'll most likely not be able to see them all during your stay. Kampen still has its historic city gates, and while you spend a day in this charming, historic town, it shouldn't surprise you if you feel like you have travelled back in time. Kampen, however, also has another attraction that is mainly interesting for smokers: a cigar and tobacco museum.
De Weerribben-Wieden National Park
The De Weerribben-Wieden National Park is one of the places you should visit if you like nature and birds. It is one of Europe's most important areas for herons, and of course, where there are herons, you'll also get the opportunity to watch plenty of other birds. However, this beautiful national park with its green forests and lovely rivers isn't only for lovers of nature and birds. There are also some historical buildings and windmills all over the place, and they will give you an insight into the history of the region.
Almelo
A great place to learn more about the Overijssel heritage is the city museum of Almelo. There also is a church from the 15th century, which is the oldest building in Almelo. The name of the church is Grote Kerk. Almelo once used to be a centre for industries and trade, but has lost a lot of its trade to other cities and countries. The castle from the year 1662 is one of the most interesting landmarks in the city, and because the family is still living in the castle, you are only able to see it from the outside. The family that lives in the castle also takes part in a project to restore other historical buildings in the city.
Deventer
Deventer was once a bigger and more important city than Amsterdam, but today it only has a population of around 100,000 people. While Deventer has a very interesting history, it is surprisingly unpopular with tourists. The visitor who takes the time to go to Deventer, however, is rewarded with a very interesting city that also has a very interesting history that dates back all the way to the Bronze Ages. Deventer is a beautiful place, and a walk during the evening hours is very charming because of the lightning along the historical buildings.