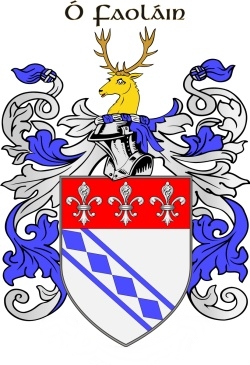 Get this crest printed on...
WHELAN Family History
The family surname Whelan is an anglicisation of the Irish surname, ? Faol?in. The surname originates from the Middle Irish '?a Fael?in' the name of the 10th to 11th century ruling dynasy of the D?isi, a population group inhabiting the area of the modern county of Waterford and south county Tipperary in the early medieval period. The word "faol?n" is derived from the Old Irish word "fael?n" meaning a small wolf.